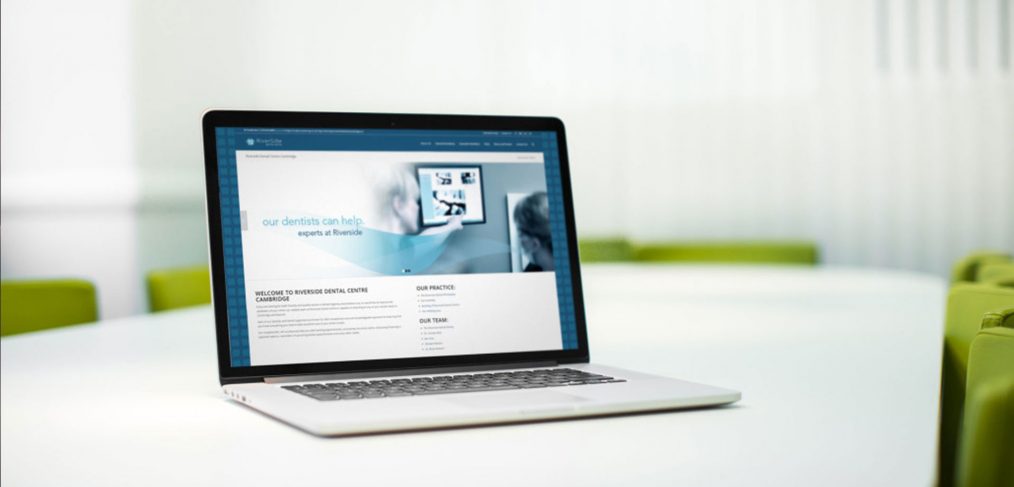 How do we Design and Build a Website?
The personal, experienced, detailed approach
During our nearly 20 years of experience building websites, we have learned how important it is to work one-on-one with each client.
While working on your project, we will regularly meet in person—actually building parts of your website with you (as long as you are in the GTA). You participate, you contribute in real-time decision making as your project progresses—choosing colours, layouts, pictures, etc. This one-on-one collaboration is a proven method to complete your project fast and efficiently. This approach is far more effective than wasting days and weeks communicating back and forth by email or playing phone-tag.
In addition to our working style, experience has also given us the insight we need to manage often overlooked details. These finer points can actually make a big difference in the functionality and maintenance of your website and digital presence. Our experience has not only taught us how to manage the building of a website, but also how to deal with problems. When issues arise, we have the know-how to fix them as quickly and efficiently as possible.
The one stop
We offer the full range of website design and build services—from helping with domain name registration and hosting, to complete website design, build, and launch. We design and build websites of any size and complexity, including E-commerce solutions. Shopping cart-checkout, payment systems, shipping, and social media connections for sharing or automatic sharing, are all easily integrated using the WordPress platform.
We build every WordPress website with only the cleanest, easy to use, responsive themes. This ensures that your website will look great on both mobile phones and tablets. This also ensures that with training, you will be equipped to make basic changes and updates yourself.
Training
We will train you to change wording, update products, make blog posts, change seasonal business hours, change notices for upcoming events, and many other simple tasks easily. With more advanced training, you can be taught to add products and how to prepare images with proper names and sizes. This will allow you to improve SEO on your own as you add more content to your website—empowering and enabling you to have greater control over your digital presence.
The website that grows with your business
Your new WordPress website features the most versatile CMS (content management system) on the planet. We use WordPress exclusively, as it is easy to use and flexible enough to build virtually anything. This is why WordPress has grown so much in popularity.
As of January, 2017, WordPress powers 27% of all websites on the internet. With such wide usage, new, more powerful tools become available every day. Our WordPress websites can integrate with almost anything, including accounting, e-commerce, CRMs, newsletters, and thousands of other plug-ins/extensions.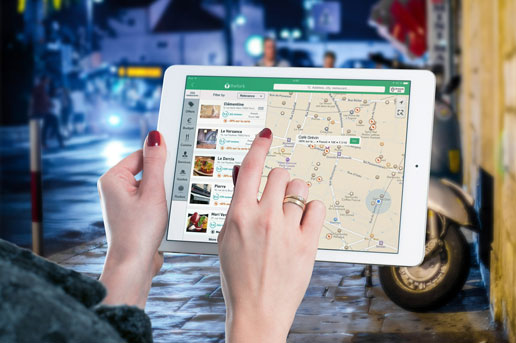 Our approach to web design combines these important elements:
Design – using modern, clean design to attract and engage users. We integrate elements of interest such as banners, photography, and videos.
Functionality – we use the latest tools and integrate any necessary feature(s), with customer usability always in mind.
Technical details – our experience ensures that technical details are expertly handled, helping avoid issues and problems.
Features and Options
Every website we build includes the features listed below:
Clean, modern design
SEO optimized
Responsive/Mobile compatible – your website will adapt to smaller devices (iphone, ipad)
Google maps with easy one click 'get directions'
One-on-one personal training so you will be able to make your own changes
Retina compatible – looks beautiful on smartphones and tablets
Instant search – your site's visitors get results while typing (just like google search)
Video support – supports videos from any major video hosting service, such as youtube and vimeo
mp3/podcast support – supports audio from any major audio hosting service, such as SoundCloud
Unlimited colour options
Contact forms add/remove/modify the available inputs, text areas, drop-downs, and checkboxes
20+ different languages included for back-end, set your native language
Clean programming – well organized, commented & clean code
Focus on typography, usability and user-experience
Easy to use drag and drop for page building – almost any layout imaginable is possible
Easy to use admin area
Free access to how-to videos online
Google analytics
Site stats and spam shield
Every website we build has the available options listed below:
Translation ready
E-commerce ready
SSL ready (site security for submitting credit cards or private information in an encrypted browser session)
Multi language ready
Mailchimp Newsletter Integration
Events Calendar and Events Calendar ready for selling bookings or selling tickets to paid events
Gift certificates can be available to purchase or accompany any purchase allowing users to always have a coupon to come back for more
Access to millions of ready made plug-ins and extensions, making virtually anything possible
Custom plug-ins
CRM integration
Google webmaster tools integration (connected to Google analytics)
2D + 3D layerslider Slideshow
2D easy slider for slideshow creation in seconds
Multiple slideshows possible. You can add multiple to each post, page
Video slideshows with support for Youtube, Vimeo and self hosted videos
Whether you need a simple brochureware site or a comprehensive e-commerce system, let us work with you to create a strong solution.
See our post Why do we use WordPress? for more information.